Sliding Stop™ & Spring Loc™
Measurements Available: Inch, Metric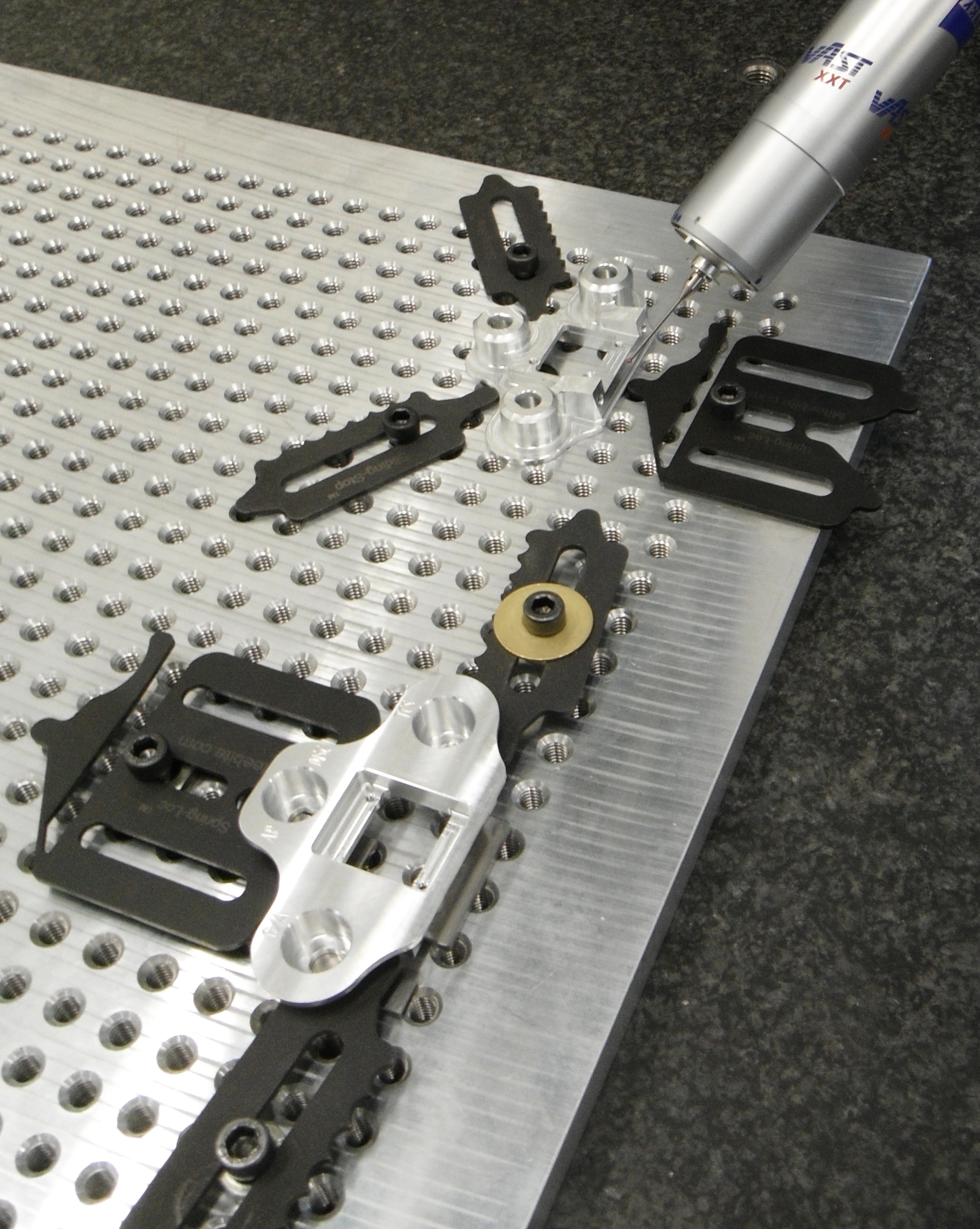 Spring-Loc™
The Spring-Loc™ is an extremely low profile (.072″) adjustable clamp capable of producing approximately 10 lbs. of clamping pressure depending on how much the flex arm is compressed in the locked position. The center slot allows 360° positioning. The back end of the Spring-Loc™ is "V" shaped allowing customers to run parts in series for engraving, laser etching and provides a simple and quick method for locating and holding parts for CMM and Vision Systems.
Sliding Stop™
The Sliding Stop™ was primarily designed to assist in vacuum workholding applications allowing customers to run at higher feeds and speeds. We incorporated a scallop on the edge of the Stop which aids in better viewing with CMM & Vision Systems.
Applications
Have a technical question about our products? Ask our engineers!