Top Dog Entry: Mark Ames , Mainland Machine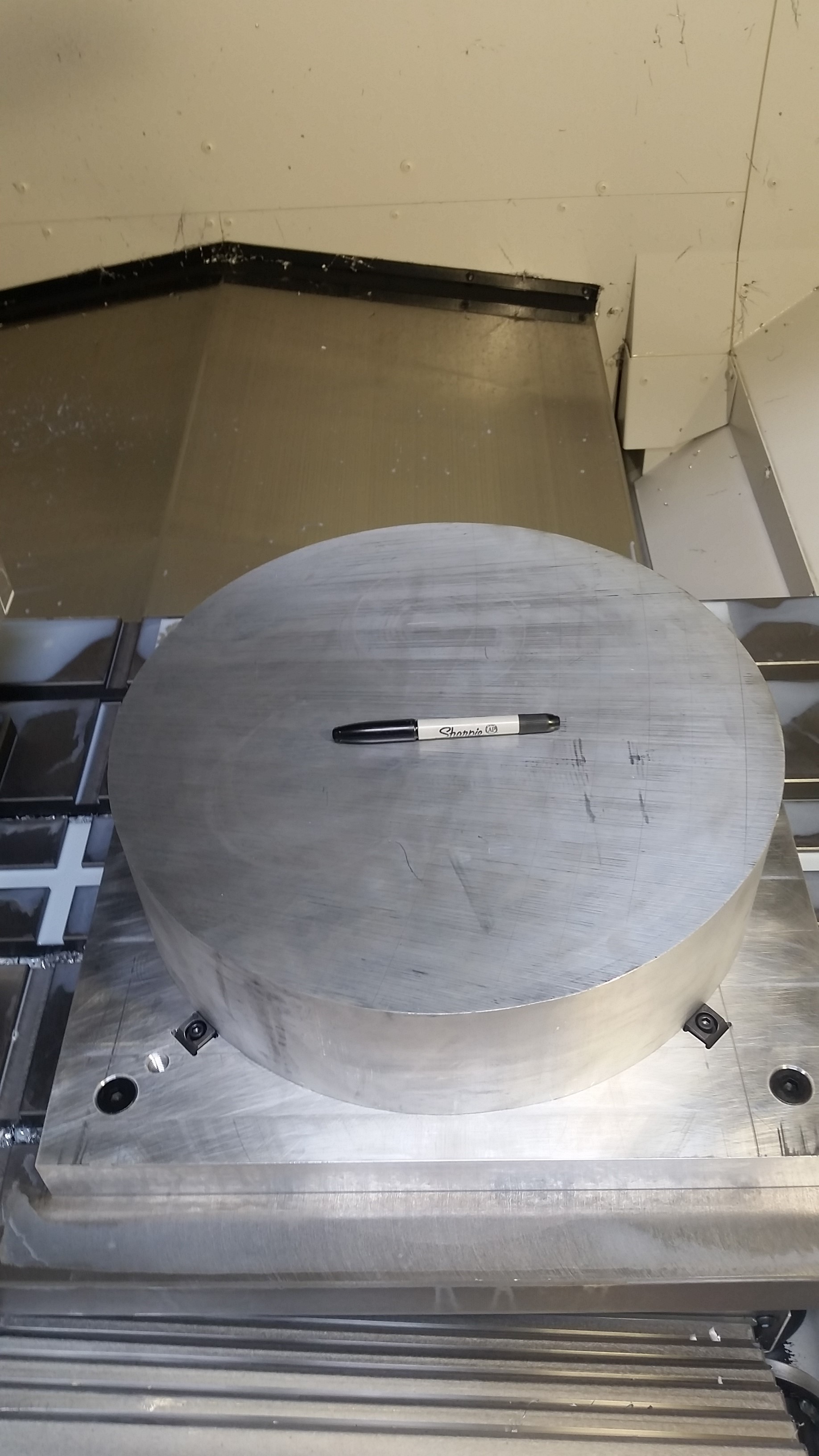 The raw stock size is 16″ diameter x 4.15″ tall. The part weighs 83.4 lbs and we are holding it down with two ¼-20 Pitbull clamps pushing against a TalonGrip on the far side.
The parts machined perfectly without a single part moving on the fixture.
Even though we only had a total of 5 parts to make, using the Pitbull clamps and building a fixture plate was very cost effective, both because the Pitbull clamp is simple and easy to use and because it was very important that no parts came loose during the machining operation.