Talongrip™ Long Length Serrated Grip
Measurements Available: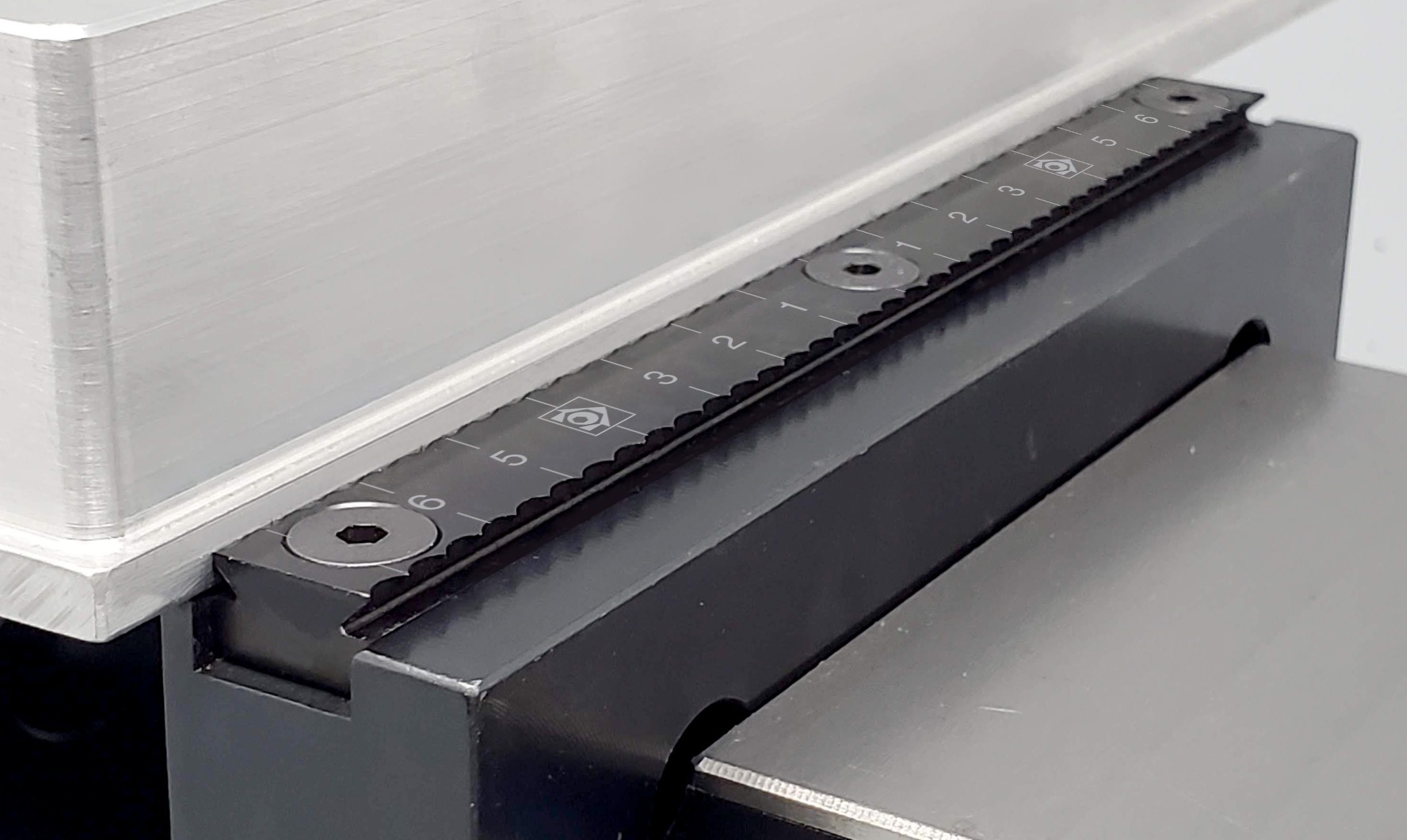 You asked for them, you got 'em!
The TalonGrip™ Long Length Serrated Grip is now available. These new grips are designed as a "drop fit" into the original 6″ TalonGrip jaw set (PN32066) with a gripping height range of .050 – .125″. For applications where specific grip location is not necessary or higher and full length penetration is desired. Made from S7 steel, heat-treated and finished with a black oxide coating for durability. We also laser engraved each grip with a 10mm scale for reference on repeatable part placement. (3) 10-32×1/2 and M5x12 screws provided. Due to the similar thread pitch on both of these screws, either may be used in M5 threaded holes as long as they do not exceed 1″(25mm) in length. The 10-32 seats better in the gripper rail and is less likely to bind during removal.

| Part No. | | Description | Per Pack |
| --- | --- | --- | --- |
| 33056 | CAD | Talongrip™ Long Length Serrated Grip* | 2/pk |
*10-32 and M5 mounting screws included.
Applications
Have a technical question about our products? Ask our engineers!