OD Clamp
Measurements Available: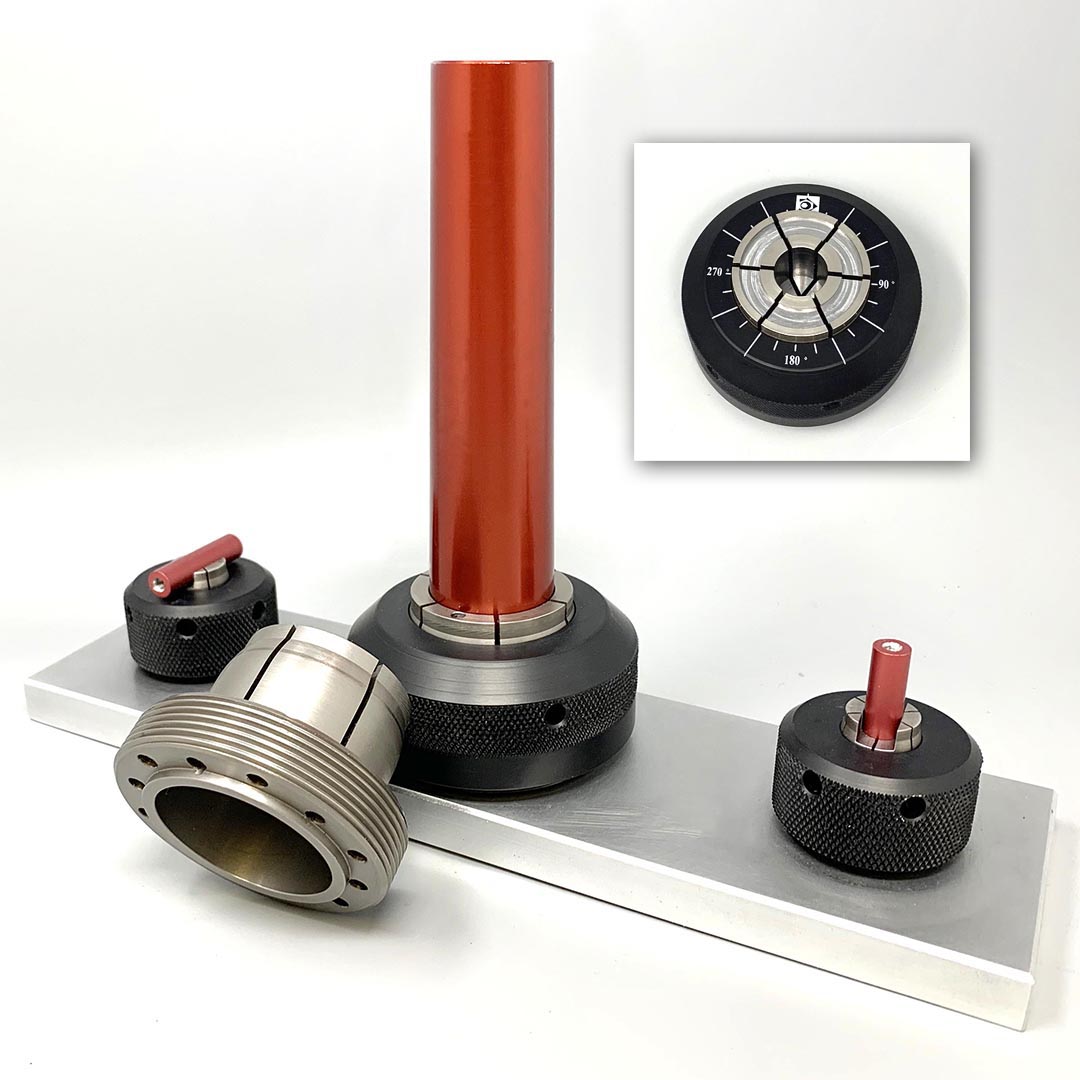 New Style OD Clamp Making Innovation Easy
Mitee-Bite Products just completed the design and development of a new style concentric Outside Diameter(OD) clamping tool. Repeats within tenths, compact for high density application and tough enough to limit yourself to tooling capabilities. This Patent Pending design can be machined to hold any shape completely through clamp and fixture plate as well as gripping workpiece above compression nut. This allows for OP1 & OP2+ to be run on same OD Clamp…Limited only by your imagination! Soon to be available.
Have a technical question about our products? Ask our engineers!