Tungsten Carbide Coating
Measurements Available: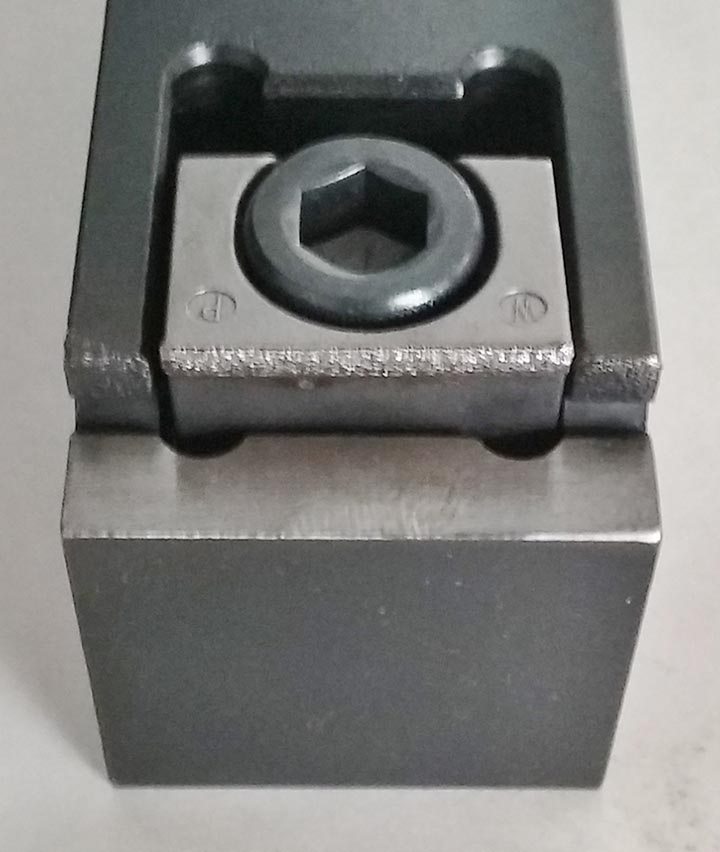 Tungsten Carbide Coating
Mitee-Bite Products LLC offers a hard and wear resistant textured gripping surface of Tungsten Carbide material. The surface is applied to the contact faces of ferrous clamps, stops, collets, and fixtures.
Our process electronically impregnates, fully fuses, and deposits wear-resistant material on metal surfaces. Thickness tolerances can be held to a high level of precision relative to the overall coating thickness and can be reapplied if necessary.
The purpose of this surface treatment is twofold: by increasing wear resistance with smooth grit application and by doubling or even tripling the holding force with the medium and coarse grits.
Coating Material:
Tungsten Carbide, HRc ≈ 80
Typical thickness range is .001″ to .004″
Pitbull Clamps®, regardless of size can be ordered using the basic clamp part number and adding the following option
(typically applied to steel Blunt Edge Clamps).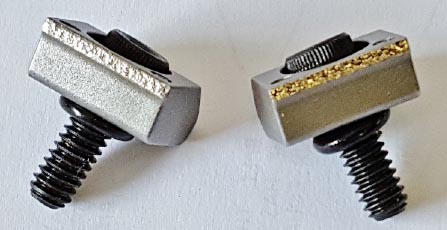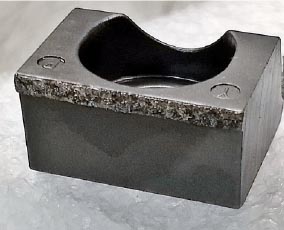 | Part No. | Description |
| --- | --- |
| 66105 | Course Grit |
| 66125 | Medium Grit |
| 66145 | Smooth Grit |
Other clamps and locating rails may have Texture Grip Coating applied*. The coating cost is by the square inch.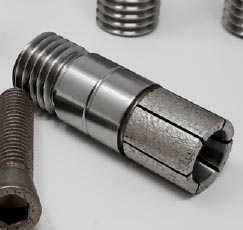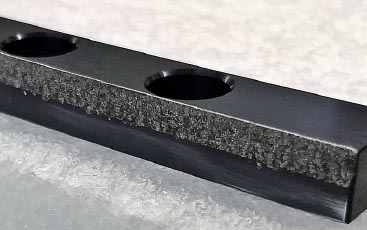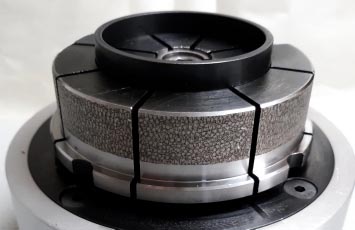 | Part No. | Description |
| --- | --- |
| 66100 | Course Grit |
| 66120 | Medium Grit |
| 66140 | Smooth Grit |

*Please check with Mitee-Bite for price quote and lead time. We will need to know quantity, grit texture and desired application area. Lot charge may apply, pricing may vary if labor intensive preparation is required.
Have a technical question about our products? Ask our engineers!